We are all in this together
.
Events
The First Flight Society will be celebrating National Aviation Day. In addition we will commemorate Orville Wright's 146th Birthday, and the 75th Anniversary of the Civil Air Patrol. There will be activities for young and old. https://www.facebook.com/events/465102820512971/ Wright Brothers National Memorial and the First Flight Society invite you to celebrate National Aviation Day on Saturday, […]
News
Returning violence for violence multiplies violence,
adding deeper darkness to a night already devoid of stars.
Darkness cannot drive out darkness:
only light can do that.
Hate cannot drive out hate: only love can do that."
Due to the complexity and variability of marine mammal behavioral responses, NOAA will continue to work over the next years on developing additional guidance regarding the effects of anthropogenic sound on marine mammal behavior.
Food Bank Celebrates 35 Years of Fighting Hunger For over three decades, those in need of food assistance in northeastern North Carolina have turned to Food Bank of the Albemarle (FBA) for help. What started in 1982 as a community effort has grown into an operation providing millions of meals each year to hungry men, […]
I'm concerned that the leadership may still not get just how bad this speech was for the tens of thousands of Scouts who heard it, cheered it, chanted "We love Trump!" I feel a professional obligation to share my understanding of the risks this kind of "political rhetoric" poses for our children.
Families fractured by toxic cocktail. Opioid addiction linked to skyrocketing rate of kids in foster care BY CLIFF BELLAMY cbellamy@heraldsun.com The number of children in North Carolina entering foster care because of parents using drugs has increased by a remarkable 41 percent from 2012 to 2016, according to figures from the North Carolina Department of Health […]
how a parent is supposed to know whether or not a private voucher school is a good choice for his or her child.
World Breastfeeding Week Celebrates 25 Years It is a known fact that breastfeeding aids the survival of infants and helps them thrive, has long-term health benefits for women, yields economic benefits and enhances the wellbeing of all. However, many mothers are able to get off to a good start with breastfeeding, and in the […]
As OBXCommongood begins its 11th year, we are very thankful for all who have supported us over the years. We would not have much to say if it were not for the leaders and volunteeers of Outer Banks Nonprofits and Groups who contribute information and volunteer opportunities for publication on the web, calendar, and Facebook. We […]
I am very concerned about the lack of communication to Friends of Scouting and parents and grandparents of Scouts regarding the offensive speech given by the president at the national jamboree. I am a big supporter of the Boy Scouts. I have supported my husband Larry in the last 35 years in dedicated volunteer work. […]
Federal agencies are re-evaluating sea turtle activities off part of the Outer Banks after large numbers of the marine animals have had to be moved out of the way of an ongoing beach re-nourishment project. 
Her daughter, Carrie Bryant Woodard said she was the "Queen of Second Chances because she believed everybody deserves a second chance." 
56—number of days since the U.S. Supreme Court unanimously agreed with a lower court ruling that General Assembly districts drawn in 2011 were illegally gerrymandered based on race
Albemarle Commission Senior Nutrition Program Joins Nationwide Effort to #SaveLunch for Seniors Urges North Carolina Senators and Representatives to protect and increase federal funding for Meals on Wheels programs Albemarle Commission Senior Nutrition Program announced today that it has joined the nationwide #SaveLunch effort to urge Congress to protect and increase critical federal funding sources […]
 As you walk the beautiful beaches of the Outer Banks you may happen upon an active sea turtle nest managed by NEST. There will be a sign where you can call and report any activity information on the nest. Below that sign you may see a Adopt-A-Nest sign which lists the nest seaturtle.org identification number, the NEST nest number, the date the nest was laid, and the species of sea turtle.
– Be very quiet and if you allow your imagination to be your guide, you can travel back almost all the way to "days of old, when knights were bold, and everyone had a chamber maid" just by walking through the Great Gates at Elizabethan Gardens. Recently restored to their original condition and re-hung at the […]
We have not chosen to become business educators to produce more Gordon Gekkos, more Parmalats, more Enrons. We must set about the noble work of training the next generation of builders and leaders. Without them, the human condition will surely stagnate, no matter how ardently social champions may try to make it thrive.
The Community of Dare, Hatteras, and Ocracoke Islands is strong and powerful.  As the above quote says, You won't understand the unabashed power of community until you're a part of one – anonymous.
North Carolina Sea Grant will concentrate  efforts in the following strategic areas:
• Healthy Coastal Ecosystems
• Resilient Communities and Economies
• Sustainable Fisheries and Aquaculture
• Environmental Literacy and Workforce Development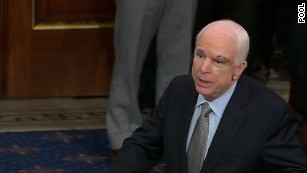 It was a speech that harkened back to a forgotten and perhaps mythical age of compromise and comity in the Senate, reminding the nation of the bedrock importance of its founding political principles at a moment of extreme national political stress and recrimination.
True to his reputation, McCain scolded Democrats and Republicans alike, but he also admitted that at times he had erred himself by prizing political victories above the common good.
He said both sides had erred by trying to remake health care on a purely partisan basis, and without open debate. "I don't think that is going to work in the end, and it probably shouldn't, … 
Food Bank of the Albemarle has been fighting hunger in northeast NC for 35 years. M . The story of the food bank begins in 1981 when a group of concerned citizens organized a meeting. This first gathering, chaired by County Commissioner Bill Owens, was to discuss the need and process of setting up a […]
The Elizabethan Gardens Grow Memories! Summer is here. Long spanning sun-soaked days, thunderstorm nights and all the incredible beauty mother nature bestows upon us in this mid-year season. We are happy to welcome visitors, members and supporters to enjoy our lovely gardens. Our weekly children's programs have delighted young minds in the world of nature with […]
Post your photo and #StickIt to offshore drilling. Still need a free sticker? Order yours at ProtectOurCoastNow.com
This is an ongoing class based in the Dare County Community Center in Manteo next to the Administration Building and the Courthouse.
Event Grant Applications: August 1-15, 2017. This grant program is to help create events that drive overnight visitation to the Outer Banks in less than peak months (September 7 to June 15). Event Grants must be applied for at least four (4) months in advance of the event. Download the Outer Banks Visitors Bureau's Event Grant Guidelines and Application here:
He argues that schools must help students think critically, learn how to ask questions, evaluate policy, and work with others towards change that moves democracy forward. He advocates that schools:
• Teach students how to ask questions.
• Expose students to multiple perspectives and viewpoints on important issues that affect everyone's lives.
• Provide opportunities to analyze and discuss different viewpoints.
• Show that "facts" are less stable than is often thought
• Engage controversial issues.